I was admiring Kim Kardashian since 2009 & till now she's still my favorite model/actress .. Let stalk her activities, gossip and he family.. :D
Name : Kim Kardashian
Real Name : Kimberly Noel Kardashian
Date of Birth : October 21, 1980
Birth Place : Los Angeles, Calif.
Relationships :
Kris Humphries, fiancé
(Dec. 2010 to present)
Gabriel Aubry
(linked in 2010)
Miles Austin
(dated briefly in 2010)
Reggie Bush, ex-boyfriend
(2007 to 2010; off and on)
Nick Lachey
(dated briefly in 2006)
Ray J (Willie Norwood), ex-boyfriend
(2004 to 2006)
Damon Thomas, ex-husband
(2000 to 2004)
T.J. Jackson, ex-boyfriend
(mid-1990s)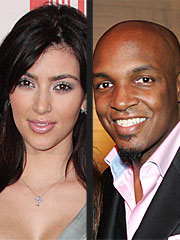 Kardashian Marries Damon Thomas
Kardashian, 20, marries music producer Damon Thomas (right), 30, who works with the likes of Pink and Faith Evans. But death doesn't do them part, as Kardashian and Thomas endure a messy divorce in 2004. According to PEOPLE, Thomas calls Kardashian a "compulsive shopper."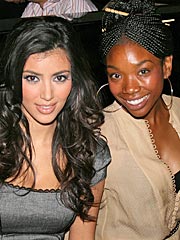 Kim Turns Stylist
After singer Brandy (left) appears on a worst-dressed list, Kardashian is hired as her personal stylist. The stint parlays into a full-time business for Kardashian as a stylist and personal shopper to stars like Lindsay Lohan. Around this time, she begins dating Brandy's brother, R&B singer Ray J. In 2006, business is booming and, with sisters Khloe and Kourtney, Kardashian opens Dash, a boutique in Calabasas, Calif. But in 2008, Brandy and Ray J's mother, Sonja Norwood, sues Kardashian and her siblings, alleging that they made more than more than $120,000 in unauthorized charges on an American Express card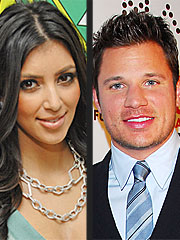 Helping Nick Get His Groove Back
Six months after the break up of his famous marriage to Jessica Simpson, singer, Nick Lachey (right), 32, is spotted with Kardashian, 25. PEOPLE reports that they were photographed on May 24 at an afternoon showing of The Da Vinci Code, where they held hands.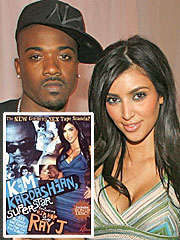 Kim's Sex Tape with Ray J
While rumors of a sex tape involving Kardashian and ex-boyfriend, Ray J (left), swirl, Kardashian denies any such tape exists. "There is no amount of money that could ever convince me to release any tape, even if I had one," she tells Complex. But the tape eventually surfaces on the Internet, and Kardashian sues Vivid Entertainment to suppress its distribution, saying "it would humiliate me and ruin my family." By April, Kardashian settles with Vivid to distribute the tape.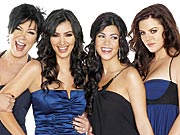 Keeping Up with…
Kardashian gets her own E! reality series, Keeping Up with the Kardashians, which documents her career and family life, with sisters Kourtney and Khloe, momager Kris, and stepdad Bruce Jenner. The first season features Kim debating whether or not to pose for Playboy. "At the heart of this series – despite the cat fights and endless sarcasm – is a family that truly loves and supports one another," Ryan Seacrest, executive producer of the series, tells Daily Variety.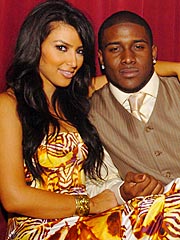 Bush & The Tush
Kardashian begins dating New Orleans Saints running back Reggie Bush. "I'm not really a sports girl," Kardashian tell the AP. "But I sit with all the wives and they know everything and I don't so they are teaching me, and I'm learning a lot about it, so I'm loving it." They split in July 2009, before reuniting after Khloe's wedding that September.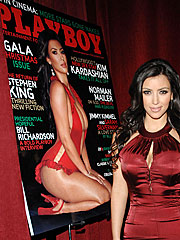 Kim Bares All for Playboy
Kardashian appears on the cover of Playboy – and bares all inside. "Of course you're nervous and want more time to work out. But I'm proud to show people who I am," she tells Men's Fitness about the shoot. "You always see the typical skinny models and I'm not that and I'm proud not to be that." In 2008, she inks a deal to be the latest face of Bongo Jeans.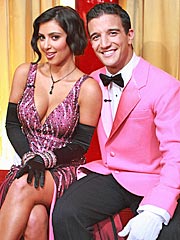 Kim's Dancing Shoes
Kardashian appears as a contestant on the seventh season of Dancing with the Stars, paired with pro Mark Ballas. But Kardashian's time on the show is short-lived, as she's eliminated early in October.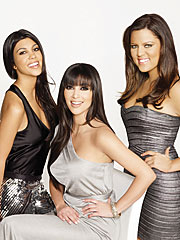 Year of the Kardashians
The Kardashian sisters take over the headlines with their ever-evolving life changes: Khloe has a quickie marriage with Los Angeles Lakers star Lamar Odom in September; Kourtney welcomes her first child, Mason Dash, on Dec. 14 with longtime beau Scott Disick; and Kim finds herself busier than ever with her new perfume, endorsement deals (Carl's Jr, QuickTrim), and of course, her top-rated reality show.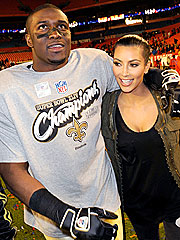 The Super-Bowler's Girl
"I am so proud of Reggie and the Saints!" Kardashian tells PEOPLE after Bush and the New Orleansv Saints beat the Indianapolis Colts, 31-17, in the Super Bowl. "Reggie has waited his whole life for this moment." In March, though, the pair take a step back from their relationship.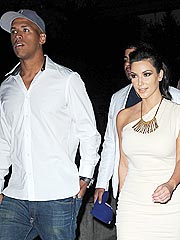 Summer Lovin'
Fresh off her breakup with Bush, Kardashian moves on with another NFL pro, Dallas Cowboys wide receiver Miles Austin. "He's not quite her boyfriend," a source tells PEOPLE of the pair, adding that Austin "thinks Kim is his dream girl." But the dream ends in September when the romance fizzles.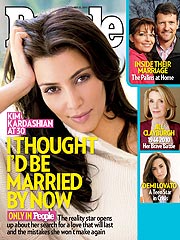 Looking for Love
With Khloe happily married and Kourtney enjoying motherhood, Kim admits that being alone at 30 is a surprise for her. "Is it weird that I'm now the single one? It's definitely a change for me," she confesses in her first PEOPLE cover story. But the recovering romantic isn't giving up on love: "I know I'll find love. I have no fear. When it's meant to be, everything will fall into place." A few weeks later, she continues to play the field, stepping out with Halle Berry's ex Gabriel Aubry and New Jersey Nets forward Kris Humphries.
From left : Scott, Kourtney, Kim and Robert
With her brother.. How I wish he's my boyfriend.. :p
Ouucchhh..Robert so HOT & Handsome!!!! I was so dreaming...~~~
Kourtney Kardshian & Scott Disick with their child Mason Dash..